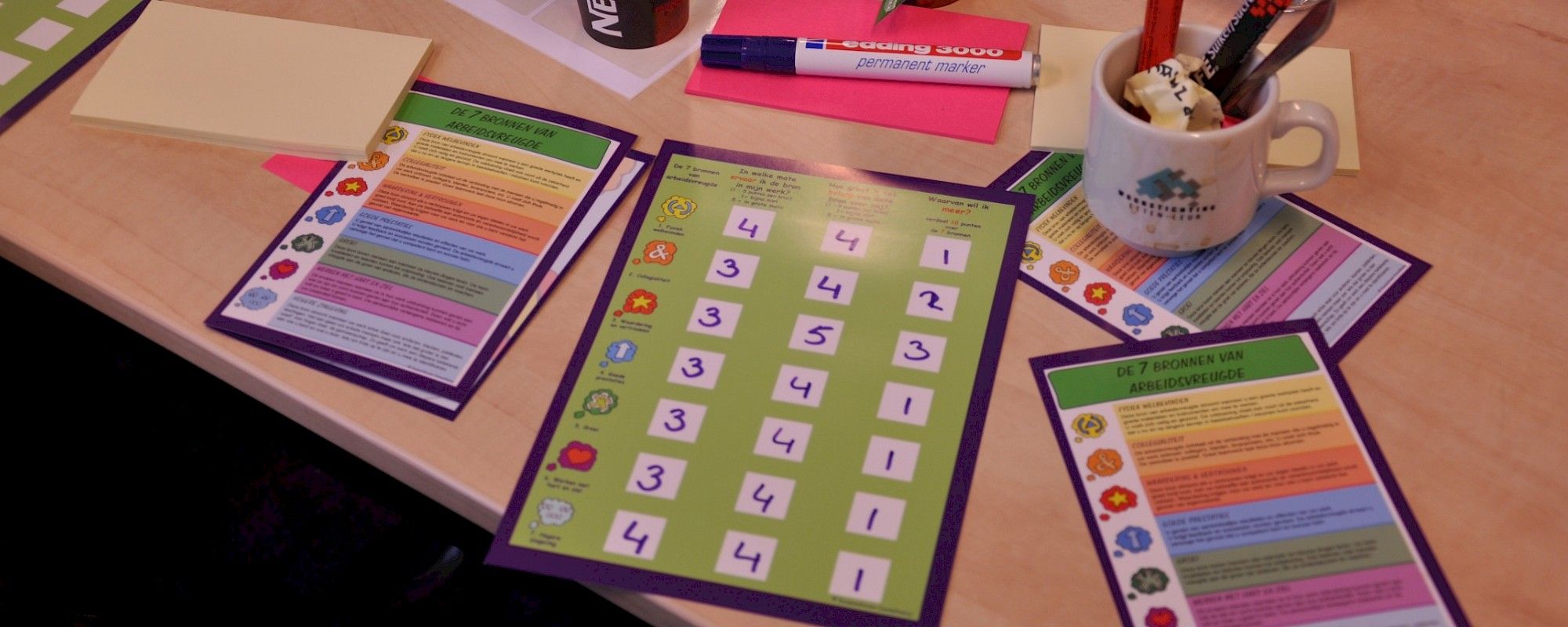 Training and licences
Every year there are multiple schoolings in which you can take part. These schoolings are also available as in-company schoolings. Besides this I organize personal coaching, interactive lectures and inspiring customized schoolings.
Training Seven Sources of Happiness at Work Coach
Do you want to be able to practice the ideas of Happiness at work yourself? You can, after the training Seven sources of Happiness at Work Coach.
Training Seven Sources of Happiness Coach
After the two-day-training about the seven sources of Happiness you'll be able to get to work independently.
Personal leadership
You can take part in 'Goal oriented wandering', a three-day course after which you can choose to join the training.
Custom-made Training
I am an often-solicited speaker. With joy I share my knowledge and experiences with others. There are many ways in which I can put my knowledge and experience at the disposal of you and your organization, sometimes during one or two-hour lectures or morning or afternoon workshops, at other times with training sessions lasting a whole day or more. I am as experienced in meetings with small groups as with entire organizations. When the group exists of over four participants, the schoolings are also available in-company. For an employee satisfaction study for example.
Joyfully, I prepare an inspiring and effective training. Please contact us for more information. Together we can determine the figuration best suited to your objective and your target group the best.
Training agenda
10 en 24 februari 2023
Opleiding Zeven Bronnen Coach Levensvreugde
24 February 2023
Training Happiness: one day training for coaches
1 and 15 November 2019
Training Seven Sources of Happiness at Work
Individual coaching
When you prefer a individual training, I can do this for you. There are many different possible reasons for personalized coaching: starting in a new position, searching for a new job, starting your own company, dealing with something more personal or even finding inspiration without a specific cause. 
Jointly, we can draw from a huge source of knowledge and experience. Many years of experience are combined with elements from personal leadership, Happiness at work and Happiness. In only a short period of time effects are experiencible in practice.